Wed, 02/22/2012 - 14:28
Media Crackdown, Episode II
"State Department", a weekly political debate on MTV Russia, presented by socialite and celebrity presenter Kseyna Sobchak, was permanently cancelled just hours before Alexei Navalny, a leading opposition figure was due to appear.
Ksenya made the announcement herself on her Livejournal blog. Here's what Ms Sobchak told France24 in an exclusive telephone/skype itw:
Listen Here: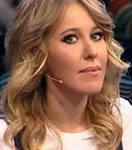 But next week, the show will be revived online. It will reappear on the Snob.ru, a website founded by billionaire and presidential candidate Mikhail Prokhorov

Prokhorov suggested that MTV's decision to cancel the show was made because Sobchak had invited Kremlin critic Alexei Navalny onto the second episode.
"I promise that [Navalny] will appear," Prokhorov said, adding that he would guarantee freedom of expression if he wins the March 4 election.
"Free speech will return to central television, and we will do away with censorship and for good,"
To return the favour, Ksenya invited Mr Prokhorov to appear on the show. "However, she warned the presidential candidate - and her new employer - I cannot promise you would have it easy".
PS:
Speculations of an orchestrated attack on the country's most high-profile radio station grew stronger on Wednesday after Ekho Moskvy editor Alexei Venediktov said prosecutors had summoned him for questioning and a prominent show host said hackers had taken over his e-mail and blog accounts
Comments or opinions expressed on this blog are those of the individual contributors only, and do not necessarily represent the views of FRANCE 24. The content on this blog is provided on an "as-is" basis. FRANCE 24 is not liable for any damages whatsoever arising out of the content or use of this blog.