Tue, 02/28/2012 - 07:50
Russian government to fight election fraud with comics
If you ever thought the Russian government would leave the fight with election fraud to opposition movements, you were wrong. Today, the Russian interior ministry announced the creation of 24 hour "Election fraud hotline" where citizens can report election fraud

The state news agency, RIA Novosti, went even further. On their special webpage dedicated to the upcoming election, the agency features a series of comic-style election manuals. One of them explains the various types electoral fraud. Each picture shows a situation which a potential voter or election monitor might witness.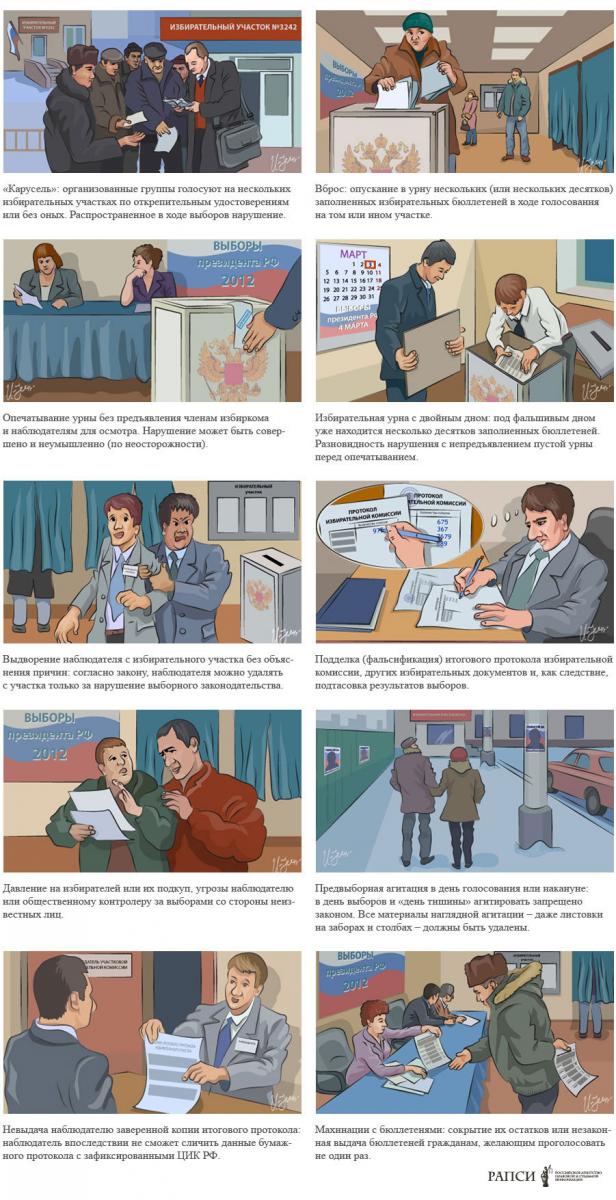 The 2012 presidential campaign might just become the most "artistically" creative campaign ever!
Comments or opinions expressed on this blog are those of the individual contributors only, and do not necessarily represent the views of FRANCE 24. The content on this blog is provided on an "as-is" basis. FRANCE 24 is not liable for any damages whatsoever arising out of the content or use of this blog.